A case of blame
Time: 2016-02-10 11:54 Source: Internet
Liang Hongbo is a native of Fufeng Pingling (now northwest of Xianyang, Shaanxi). Because of Liang Hong's noble morals, many people want to marry his daughter to him. Liang Hong refused their kindness, just not to marry. A Meng family in the same county as him had a daughter who was dark, fat and ugly, and had great strength to lift the stone mortar easily. Every time I choose a wife's house for her, I don't marry, and I'm thirty. Parents asked her why she didn't marry. She said, "I'm going to marry someone who is as virtuous as Liang Bozhen. When Liang Hong heard about it, he gave a ceremony and was going to marry her.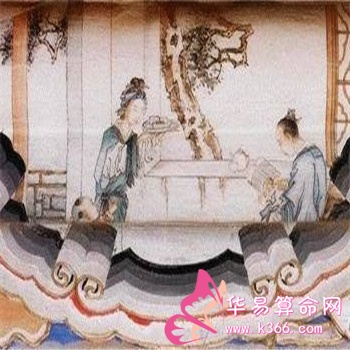 The Meng girl happily prepared the dowry. By the day of the door, she was beautifully dressed. It never occurred to him that after seven days of marriage, Liang Hong said nothing. The Meng family daughter came to kneel in front of Liang Hong and said, "I heard the name of my husband Jun, and vowed not to marry you. My husband also rejected many families' proposal, and finally chose my wife as my wife. I don't know why. Later, the husband was silent and did not know what was wrong with him? "Liang Hong replied:" I always hope that my wife is a person who can wear a magpie and live with her in the old forest in the mountains with me. And now you But she wore clothes made of precious silks such as Qiyun, greased, powdered and dressed up. Where is my ideal wife? "
The Meng girl listened and said to Liang Hong, "I'm dressed these days, but I just want to verify that you are really my ideal sage, husband. I have prepared working clothes and supplies for a long time." Hair curled up, put on a coarse cloth, set up a loom, and start weaving. Seeing this, Liang Hong was overjoyed, and quickly walked over, and said to his wife, "You are my Liang Hong's wife!" He named his wife Meng Guang, the word virtue, meaning that her benevolence was shining like light.
Later they went to the mountains of Baring (now northeast of Xi'an) and lived in seclusion. In the depths of Baring Mountain, they used plowing and weaving as their industry, or chanting poems, or playing the piano for entertainment.
Soon after, Liang Hong left Qilu to avoid the officials who called him to Beijing, and arrived at Wudi (now in Wuxi, Jiangsu). The Liang Hong family lived in a cottage under the porch of the family's Xi Botong's house, and lived by giving them rice. Every time he returned home, Meng Guang prepared his food, bowed his head and did not dare to look up.
Huayi Fortune Telling Network reminds you: No matter whether you are lucky or bad, do n't have to be happy or discouraged. Fortunately, good fortune is bad luck, bad luck is good luck in the past, and doing good things is the root of good luck. (Reprinted, please indicate from -Huayi.com: allblogsite.com)