Handprint fortune telling illustration
Time: 2015-10-05 14:24 Source: Internet
First of all, many people don't know if they want to see their left or right hand? The "right and left hand" of modern phase The meaning of palmistry is: left "innate" and right "nurture". The so-called "left hand congenital, right hand acquired" is more vernacular to say that the right hand has a higher influence and the left hand has less influence. It may be said that the right hand accounts for 80% of the influence of good and bad judgments, and the left hand has 20% of the influence of good and bad judgments. Therefore, when "judging the palmistry", the right hand is mainly used to judge, and then the left hand is used to add the good and bad judgments. Minus points. (For reference only, Jide Good deeds are fundamental to good luck. )
1, Lifeline <br /> Lifeline is not only a part that shows the length of life, health status, the presence or absence of illness or accidents, but also the part to be prevented and improved. The line of lifeline starting from the palm between the thumb and forefinger towards the bottom of the palm. The length of the lifeline does not represent the length of life, but the strength of the vitality, so the lifeline should actually be called a vitality pattern.
Life lines are long, deep, and rosy --- strong vitality and strong resistance to disease. Not easy to get sick, but rather weaker. Thick lines-suitable for labor or sports, fine lines are suitable for brain.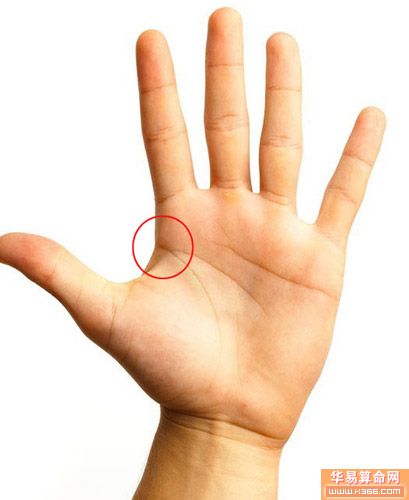 2.Lifeline (1)
There are fish-shaped patterns at the beginning of the life pattern (on the palm), and they are susceptible to frailty and illness in childhood.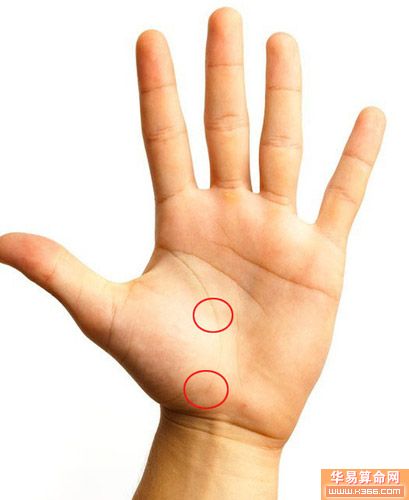 3.Lifeline (2)
The tail of the life pattern is like a tassel, which must prevent the elderly. Island lines on the lines of life represent illness or hospitalization at a certain time. The size of the island pattern represents the severity and duration of the disease.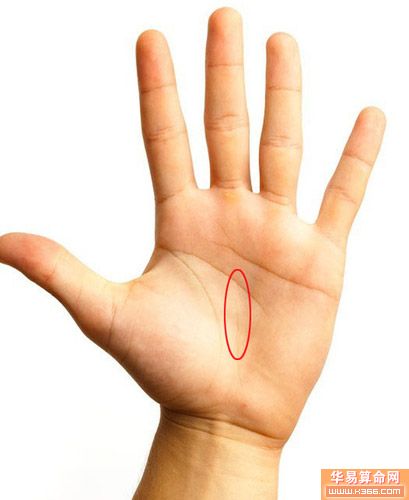 4. Career line
The career line is a pattern rising from the net at the bottom of the palm. Some people can directly reach the root of the middle finger, which can also be called the fate pattern. Some career lines are not a straight line, but there are several intermittent lines, which represent unstable work or frequent changes in the working environment. Career lines rose to brain lines ( Wisdom line) stops, which means that it is determined by your own wisdom to stop working. If you stop after rising to the island pattern, it means that you have stopped working because of emotional problems.
There are two career lines, which can be part-time or develop another sideline.
Huayi Fortune Telling Network reminds you: No matter whether you are lucky or bad, do n't have to be happy or discouraged. Fortunately, good fortune is bad luck, bad luck is good luck in the past, and doing good things is the root of good luck. (Reprinted, please indicate from -Huayi.com: allblogsite.com)