Measure your status in the circle of friends
Time: 2016-03-10 16:00 Source: Internet
As the saying goes, relying on parents at home and friends on the go, everyone has more or less friends, so what is your status in your circle of friends? If you want to know, come to Huayi Let's test it out!
【topic】
Your friend is moving soon. What gift will you choose to send?
1.Pillow
2.Western tableware
3.Decorative cabinet
4.Umbrella stand
Measure your status in the circle of friends? The results are below!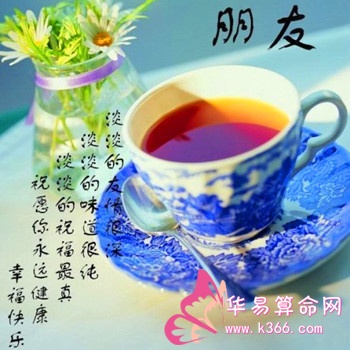 Test Results:
1. In your friend's mind, you are a gentle seed that is empathetic. When others are depressed, it is time for you to show your strengths.
2. In your eyes, you are a "smart star". When a friend is in trouble, it is always you who gives advice.
3. You are the absolute central figure, and your friends will have great expectations for your decision.
4. In the circle of friends, you are a master at creating and controlling the atmosphere.
Huayi Fortune Telling Network reminds you: No matter whether you are lucky or bad, do n't have to be happy or discouraged. Fortunately, good fortune is bad luck, bad luck is good luck in the past, and doing good things is the root of good luck. (Reprinted, please indicate from -Huayi.com: allblogsite.com)