Measure your observation
Time: 2016-02-16 18:44 Source: Internet
The eye is used to observe, to observe things with the eye. Watch people attentively. Observation is the foundation of intelligence. Want to know how high your observation power is? Huayi Let's do a simple test.
【topic】
1. When you enter an institution, the first thing you should pay attention to is--
A. Placement of tables and chairs.
B. Placement of appliances.
C. What's hanging on the wall.
2. Meeting people, you—
A. Just look at his face.
B, quietly looked from head to toe.
C. Pay attention to only a few parts of his face (eyes, nose, etc.).
3.You remember from the scenery you have seen--
A. Hue.
B. The sky.
C. The feeling of joy or depression that came to mind at the time.
4. After waking up in the morning, you—
A. Immediately remember what to do.
B. Think of what I dreamed of.
C. Think about what happened yesterday.
5. When you get on the bus, you—
A. No one looks at it.
B. See who is standing by.
C. Talk to the person closest to you.
6. On the street, you--
A. Observe the passing vehicles.
B. Look at the front of the house.
C. Observe pedestrians.
7. When you look at the window, you—
A. Only care about things that might be useful to you.
B. Also look at things that are not needed at this time.
C. Pay attention to everything.
8. If you need to find something at home, then you will--
A. Focus on where this thing might be put.
B. Look everywhere.
C, ask others to help find it.
9. Seeing group photos of your friends and relatives in the past, you will—
A. Excited.
B. It's ridiculous.
C. Try to understand who is on the photo.
10. If someone suggested that you take part in a gambling that you would not, you would—
A. Try to learn to play and want to win.
B. Excuse me after a while and refuse.
C, frankly you don't play.
11. You wait for someone in the park, so you—
A. Look closely at the person next to you.
B. Read the newspaper.
C. Think of something.
12. On a starry night, you—
A. Try hard to observe Constellation.
B, just blindly look at the sky.
C. See nothing.
13. When you drop the book you are reading, you always--
A. Mark out where you read with a pencil.
B. Put a bookmark.
C. Believe in your memory.
14, you remember your neighbors-
A, Name.
B. Appearance.
C. Trivia.
15, at the table you set up-
A. Praise it for its beauty.
B. See if people are here.
C. See if all the chairs are in place.
If you have done one side of the problem, please read on. . . Observation test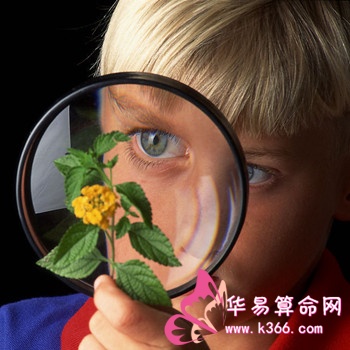 【answer】
Calculate your observation based on your answer
Total score 100-150: Undisputed, you are a very observant person. At the same time, you can analyze yourself and your behavior. You can evaluate others with great accuracy.
A total score of 75-99 points: it means that you have a fairly keen observation. However, your evaluation of others is sometimes biased.
Total score 45-74: Explain that you don't care about what others hide behind their appearance and behavior, even if you don't have many serious psychological problems in your interactions.
The total score is below 45 points: Explain that you absolutely do not care about the inner thoughts of those around you. You don't even have time to analyze your own behavior, let alone analyze the behavior of others. Don't you feel sad if people think you are an egoist?
Huayi Fortune Telling Network reminds you: No matter whether you are lucky or bad, do n't have to be happy or discouraged. Fortunately, good fortune is bad luck, bad luck is good luck in the past, and doing good things is the root of good luck. (Reprinted, please indicate from -Huayi.com: allblogsite.com)