Measure what you would rather sacrifice to preserve your career
Time: 2015-08-29 10:47 Source: Internet
How important is your career in your mind? What will you sacrifice for your career? Want to know how it turned out? Then test it with the editor of Huayi.com?
【topic】
Below is drawn on The scene on the tarot card, if you choose one of them, which one will you choose? Please rely on your first instinct.
1. A person is holding an ear of rice in an indoor room, and then kneels on the ground, not knowing that he is doing something or beating his own body.
2. There is a bald old man sitting in a cave-like place. You can see that there are many, many stone pillars nearby, and there are some dead or hanged people nearby. The old man is sitting there thinking.
3. There is a black-haired girl who dresses very much like the filial piety in ancient times, sitting on a bed outside the turf.
4. A woman seemed to yell or run in the cemetery.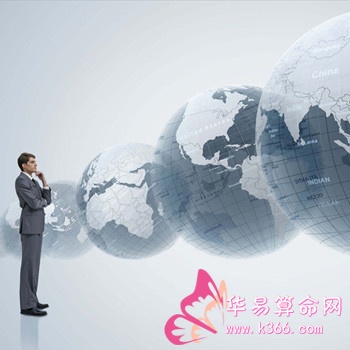 Test Results:
1. The representative is that you will "sell" your dreams or lose trust in yourself at work. Because you have very high and strict requirements on yourself, but sometimes people ask you to do something, you are not doing well, but you will think why he asked me like this, why did he ask me like that, right? I really didn't do well enough, I kept whipping myself, and gradually I got more and more blame, and it turned into what others want him to do, he didn't have his own ideas and dreams. Learn to trust yourself and start loving yourself.
2. It means that you will "sell" freedom in your work. This type of person has a good schedule and time. He can go out to see the world, and he can schedule his work for work.
3. It means that you will betray your emotions or lose the support of friends in your work. This card represents the essence of your personality. You want to do everything well, so you will be so busy that you have no time to accompany your friends. Or emotional objects.
4. It means that you will betray happiness and become more and more afraid in your work, and gradually become unhappy. Because sometimes these jobs are the things you dream of, but the more I do, I feel like I have failed. When I look at my purse, I find that no one else is good, and gradually I do n't know what I am doing, and I am getting unhappy. There are some fears behind this kind of people, such as fear of no money to spend or fear of not being able to do better than others' achievements.
Huayi Fortune Telling Network reminds you: No matter whether you are lucky or bad, do n't have to be happy or discouraged. Fortunately, good fortune is bad luck, bad luck is good luck in the past, and doing good things is the root of good luck. (Reprinted, please indicate from -Huayi.com: allblogsite.com)